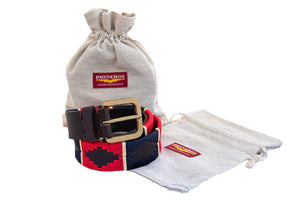 Is this a gift? Tick to add a linen Gift bag & message.
UK Delivery is FREE for orders over £100.
UK Standard delivery (Royal Mail 2nd Class post): £4.95
UK First Class delivery (Royal Mail 1st Class post): £6.50
European delivery: £12.95
International delivery (excluding Europe): £14.95

All International shipping options use 'tracked' services where possible. If you require a UK tracked or Express service, or you have placed an order for more than 2 Belts (or equivalent size/weight) for non-UK delivery, please contact us at info@pioneros.co.uk for more shipping information.
Please telephone to arrange UK Special Delivery or International Express tracked services